by Emma Forrester, M.A.
From October 9th to 12th 2014, 107 psychoanalysts gathered in Reykjavik for Iceland's first psychoanalytic conference. Psychoanalysis on Ice was conceived of and organized by Michael Garfinkle Ph.D. (Derner '09) and Manya Steinkoler Ph.D. with the goal of uniting analysts who espouse different theoretical viewpoints in order to foster a conversation about where they differ and where they are in agreement. Drs. Garfinkle and Steinkoler invited analysts of all orientations to meet at the intersection of the North American and Eurasian tectonic plates to discuss foundational psychoanalytic concepts and some of the challenges that face the field today. Although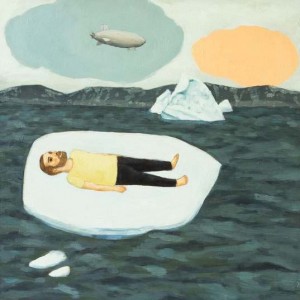 psychoanalysis has been fraught with divisions and rifts over the past century, which have created tensions throughout groups, the goal of the conference was to create a comfortable atmosphere where analysts could put aside differences and talk about the practical and theoretical challenges that face them today. As a result, attendees espoused a wide range of theoretical views, from Freudian to Lacanian to Relational, and the atmosphere fostered intense discussions about how psychoanalysis can continue to grow in what is often a hostile environment.
Conference headliners included big names like Dr. Otto Kernberg, who joined a panel on psychoanalysis and pedagogy, and Dr. Harold Blum, who participated in a panel on how psychoanalysis works. Students and seasoned analysts alike traveled from as far as London and Colombia to share their work and ideas, often engaging in lively debates. The conference featured eight panels on topics ranging from psychoanalysis and religion to modern conceptualizations of hysteria. Paper presentations included everything from a case study of a young child who identified deeply with a character from the movie Frozen to an excerpt from a dissertation analyzing St. Paul's views on circumcision. There was truly something for everyone. As a student still figuring out my own theoretical orientation, attending this conference provided a fascinating glimpse into many areas of the field that I had not yet encountered. In listening to a Lacanian analyst discuss treating an inmate in a french prison and, later, to a psychoanalyst Shaman from New Zealand talk about his clinical work and Shamanic training, I was exposed to interpretations and experiences that I never knew existed.
Of course, traveling to Iceland was an experience in and of itself. Whether I was attending a lecture on Icelandic geology and folklore, taking a late night drive out into the countryside to see the Northern Lights, or relaxing at the Blue Lagoon, it was easy to see why a majority of Icelanders believe in elves. The dramatic landscape and rich culture lent themselves well to discussions about unconscious desires and primal states. As Drs. Garfinkle and Steinkoler explained on the conference's website, Iceland is, "a landscape ridden with volcanoes and glacial fields, steeped in a mythology and folklore that finds hidden people and elves in unexpected places; in Iceland, engagement with the invisible is omnipresent." I know that I felt it, and I suspect that I was not alone. It was an ideal setting to foster discussion about what is not said and to create a sense of community among analysts from different orientations.
The next Psychoanalysis on Ice will be held in Reykjavik in 2016. For more information, email the organizers at psychoanalysisonice@gmail.com.
Published April 2015 in Day Residue, the Derner Institute Doctoral Student Newsletter
About Adelphi: A modern metropolitan university with a personalized approach to higher learning.
Adelphi University is a highly awarded, nationally ranked, powerfully connected doctoral research university offering exceptional liberal arts and sciences programs and professional training with particular strength in its Core Four—Arts and Humanities, STEM and Social Sciences, the Business and Education Professions, and Health and Wellness. Adelphi is dedicated to transforming students' lives through small classes, hands-on learning and innovative ways to support student success.
Founded in Brooklyn in 1896, Adelphi is Long Island's oldest private coeducational university. Today Adelphi serves nearly 8,000 students at its beautiful main campus in Garden City, New York—just 23 miles from New York City's cultural and internship opportunities—and at dynamic learning hubs in Manhattan, the Hudson Valley and Suffolk County, and online.
More than 100,000 Adelphi graduates have gained the skills to thrive professionally as active, caring citizens, making their mark on the University, their communities and the world.