This event is sponsored by the Lindemann Lecture in Human Development.
Missed the lecture? Watch the video.
So many calamities have occurred in recent months. To address some of them, we will be hosting a Derner evening aimed at better understanding what is going on in the world around us. We will start with a talk by Professor Joel Weinberger, followed by a discussion led by Professor Michael O'Loughlin, and then expand it to a wide discussion involving the audience.
---
"What's Going On: The Unconscious Brain on Politics, Prejudice and Other Stuff"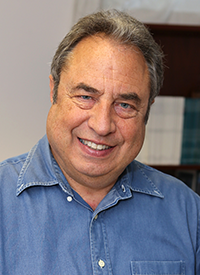 Joel Weinberger, Ph.D., is a professor in the Gordon F. Derner School of Psychology. He did a postdoctorate in human motivation at Harvard University and recently co-authored a book on unconscious processes for Guilford Press. He is a fellow of APA and APS, a practicing psychotherapist, and a founding partner of Implicit Strategies, an organization that assesses unconscious processes. He will review how normative unconscious processes work. These processes are not products of desire, conflict, unformulated experiences, unconscious efforts to regulate affect, desires to make up for destroying the world (mother) or representations of important others. Nor are they part of the dynamic unconscious or an effort to make sense of experience. They are simply the way our mind/brain works. He will describe some of these processes briefly and illustrate them through demonstrations of associative networks, embodied cognition and the processing of emotion and saliency—using audience participation to make them come alive. He will apply the principles of normative unconscious to prejudice and current politics, show them in children's movies and political messaging and demonstrate that prejudice and political reactions are not mysterious or necessarily evil but can be derived, in part, from principles of normative unconscious processes.
---
"Psychopolitical Considerations in Understanding Trump's Victory: Charlottesville and Beyond"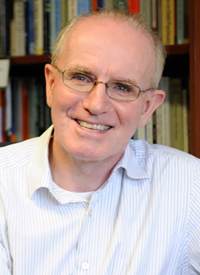 Michael O'Loughlin, Ph.D., is a professor of education in the Ruth S. Ammon School of Education and the Derner School of Psychology at Adelphi University. He is co-editor of the journal Psychoanalysis, Culture & Society. His research interests are in childhood subjectivity, child and family refugees, intergenerational trauma, and psychosocial factors in psychosis. His research team is currently completing Lives Interrupted: An Analysis of Life Narratives of Persons With Chronic Psychiatric Struggles, to be published in 2018 by Lexington Books. Dr. O'Loughlin also edits a book series, Psychoanalytic Studies: Clinical, Social, and Cultural Contexts, and he is co-editor of a new book series, Critical Childhood & Youth Studies: Clinical, Educational, Social and Cultural Inquiry. He has a private practice for psychotherapy and psychoanalysis on Long Island, New York.
---
For more information, please contact: 
Janet Baronian
p – 516.877.4801
Should you, or your guests, require an accommodation based on a disability, or need to request an ASL interpreter, please contact the
. Please allow for a reasonable time frame prior to the event; we suggest a minimum of five business days.